Hello Travelers,

Fall has just come upon us, and what is the best way to mourn the passing of summer and the onset of this most colorful season.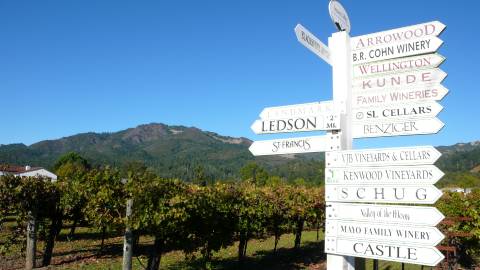 Why a trip to the wine country of course! If you are going to be in San Francisco on any Thursday in October our lovely neighborhood city tour guide Elie is taking people out to the Sonoma wineries. What is included in this amazing package you ask? You get a tour of the historic and quaint town of Sonoma. Three free tastings and a free tour of V.O.M Winery. And a picnic lunch is thrown in free of charge as well.


The tour itself lasts about 8 or 9 hours and at its biggest only has 14 people. And how much does this ultra small, uber packed, and extra long tour cost me? Just a deposit of $10 at the desk and $49 to Elie, the charismatic guide himself, when he picks you up in the morning!


So remember if you are going to be here on October 8th, 15th, 22nd, or 29th to book at the front desk, you know you want to.
Small Print: You must be 21 with a valid ID to go wine tasting and if you are vegetation make sure to let us know when you book the trip.